Livigno.
TWO MOUNTAINSIDES, ONE SUN
Livigno Valley is unique in the Italian Alps: its southwest-to-northeast positioning ensures sunshine all day long. So, you can switch from one side to the other and plan your ideal day, whether in winter or summer.
LITTLE TIBET: A WIDE AND SUNNY VALLEY
Little Tibet: we have been called like that with good reason. From south to north for 22 kilometers the Spöl stream, also called Aqua Granda, flows through the valley into Lake Livigno ending up in the Inn and then in the Danube.
The two sides delimit the valley to the east and west up to a width of 8 kilometers. We are at an average altitude of around 1,800 meters. The air is thin, which is the reason why many athletes come here for high-altitude training. From early morning the sun shines on Carosello, and until late afternoon, it beams down on Mottolino. That's Livigno's way: Holiday feeling everywhere.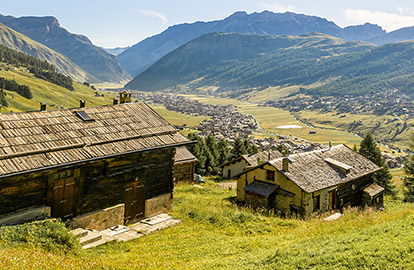 WINTER: TWO SIDES BUT ONE SKI PASS
On both sides, you find the best in ski lifts, hospitality, and organization. Thanks to the SkiLink shuttle – with a ride every 5 minutes – you can freely and easily move from one ski side to the other. You don't have to plan anything in advance there's just one Ski pass for all lifts.
With 100 square kilometers of skiable area, 115 slopes – 12 black, 37 red, and 29 blue – the largest Snowpark in Europe, and a sunny cross-country track you're really spoiled for choice. You can spend the whole day on skis: from the moment the sun rises and shines on the Carosello slope until the last rays of the sun on the Mottolino slope.

SUMMER: TWO MOUNTAINSIDES, TWO WHEELS, ONE BIKE PASS
If you are into biking, you can't help but love both two sides, which are equally stunning, exciting, and perfectly organized. The one if you feel like riding at ease, the other for adrenaline and acrobatic rides.

The Carosello&Sitas side is the flow-trail kingdom: over 50 km of mountain bike trails, organized into 10 trails suitable for experienced bikers as well as families and beginners. On the Mottolino side is Europe's largest Bike Park: 14 trails, jump areas, suspension bridges, and maxi-airbags for aerial tricks. You can move freely between the two sides without planning anything in advance because there's just one bike pass for all lifts.

Gallery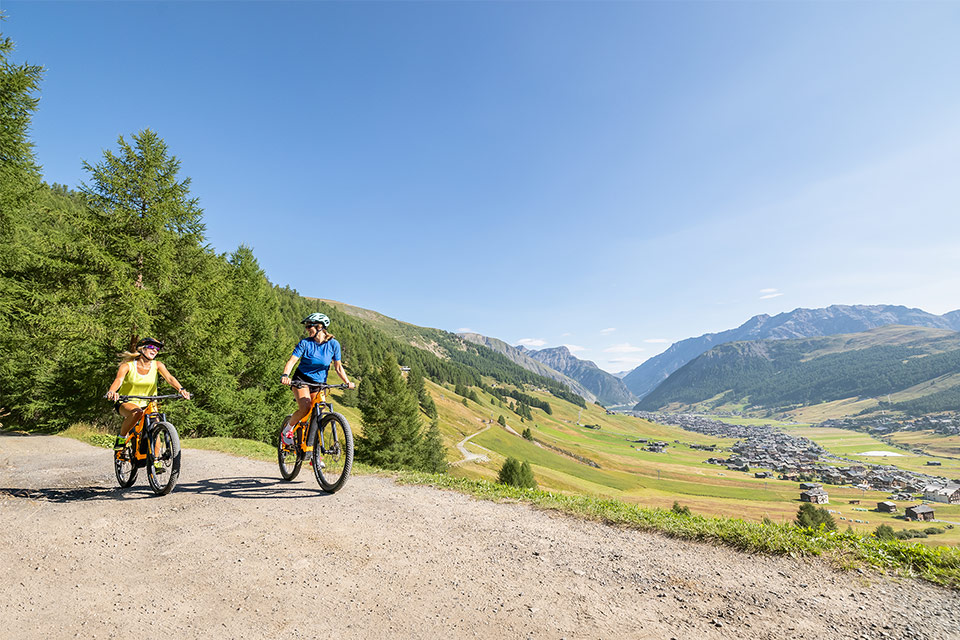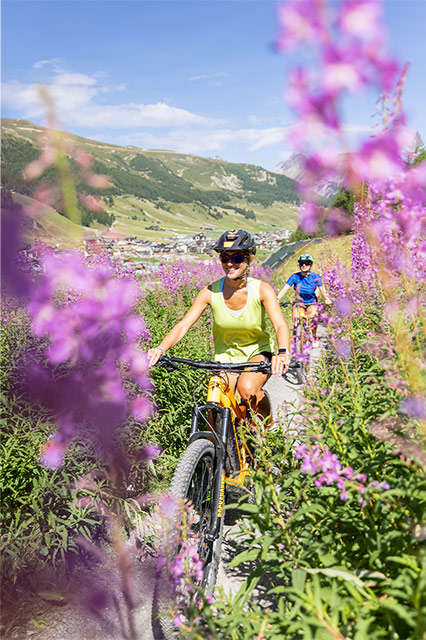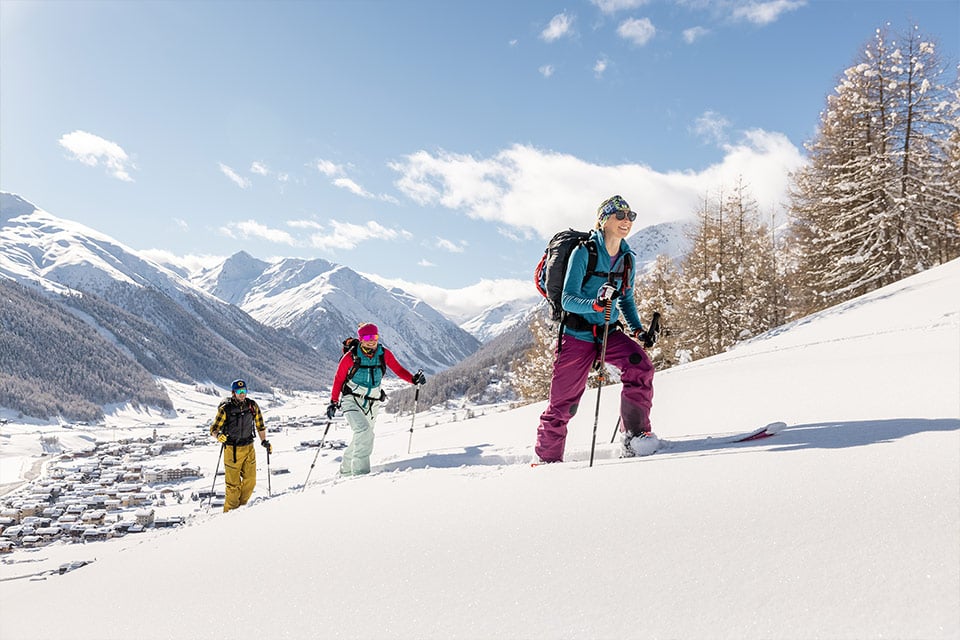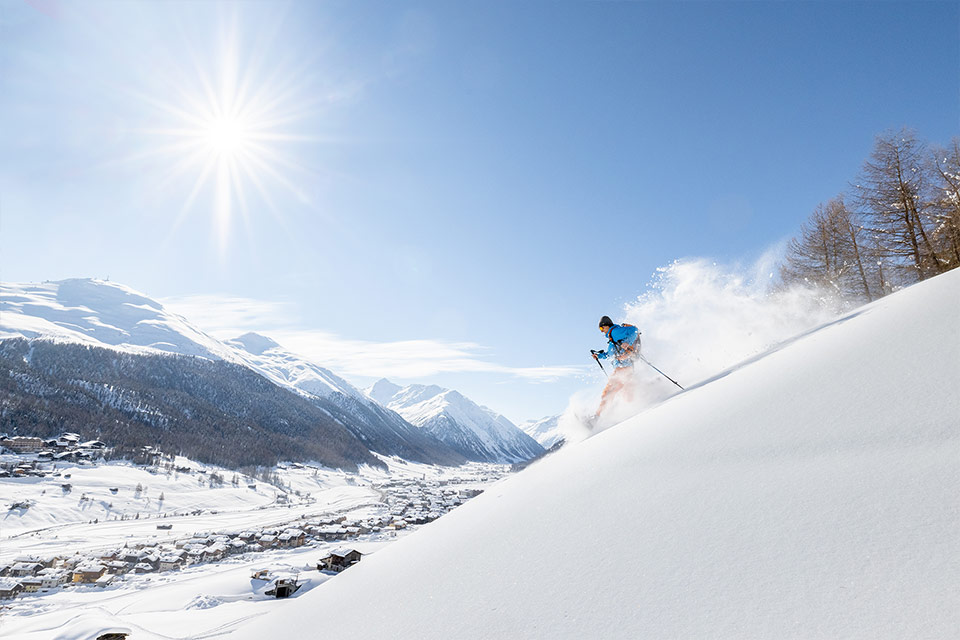 PUBLIC SUSTAINABLE MOBILITY
Decrease the environmental impact and save the family budget. These are the aims of our free public transportation system. Two bus lines in summer and four in winter cover the whole territory of Livigno and Trepalle and connect the two mountainsides. In this way, we manage to lessen the impact of car traffic in the valley offering, at the same time, a service to those who move between trails and ski slopes.
It is a commitment to environmental protection that we are continuously improving, also in view of the Olympics Games Milano Cortina 2026 which will take place in harmony with the territory and enhancing existing sites according to the IOC's Agenda 2020

sleeping in livigno
Discover our Hotels and Apartments, where you will find everything you need for an unforgettable holiday.