FUN&RELAX HOLIDAY
LIVIGNO, EVERY SEASON MAKES FUN
In Livigno, every season is good for having fun. If one day you are not in the mood for sports, you can go shopping or take a break and relax. In winter you can enjoy some apres-ski at sunset and in summer join the very rich event season. As well as enjoy local gourmet cuisine every evening.
SHOPPING IN LIVIGNO – AN OPEN-AIR MILE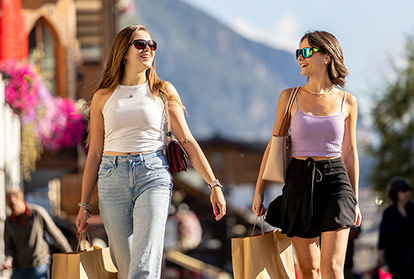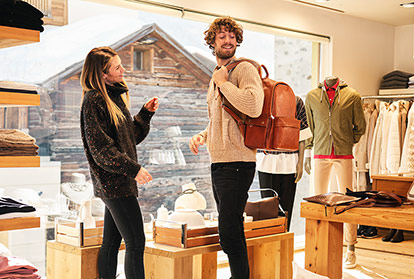 If you feel like shopping in Livigno, you're spoiled for choice. A must-do first experience is the Shopping Mile. In the outdoor mall that winds through the streets of the center, you'll find the most glamorous international brands in a traditional Alpine-style setting.
250 stores and single-brand boutiques to go shopping taking your time. Thanks to our hospitality, guests are warmly welcomed and pampered feeling free to drop in, have a look, try on, have fun shopping, and even save money. Lots of luxury stores, with the trendiest must-haves.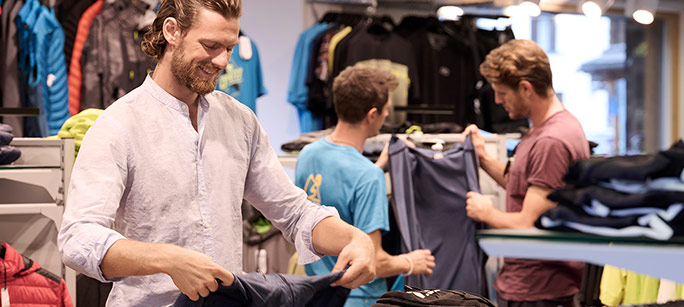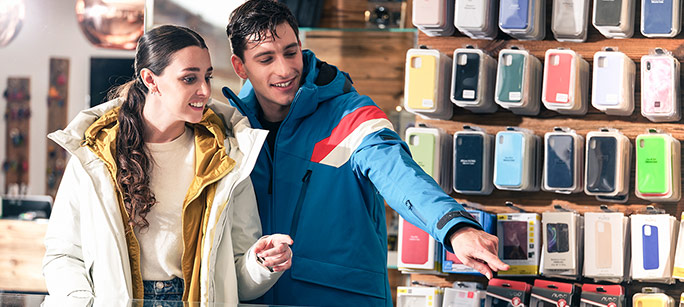 MOUNTAIN FLAVORS AND THE MICHELIN-STARRED CHEF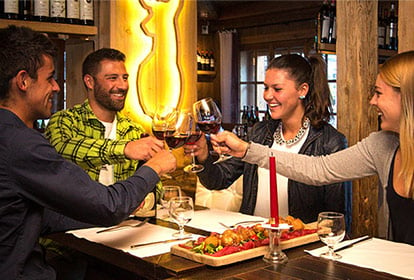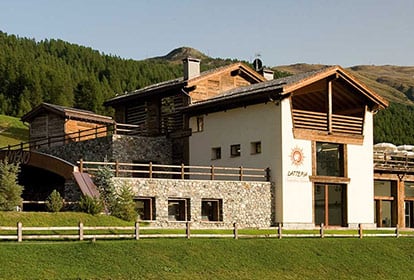 Eating in Livigno is about savoring time: knowing the ingredients of the past, enjoying the flavor of the moment, and discovering a future-focused cuisine. A food culture that wants to revisit local cuisine in a gourmet key following in the footsteps of Mattias Peri, the first chef from Livigno and Valtellina who received a Michelin Star in 2009. On your vacation in Livigno, you'll discover the taste of tradition and innovation.
And when talking about tradition, we immediately think of Latteria di Livigno, our Dairy: an immersive experience that will lead you through a visit to see the tools of yesteryear, the production processes, and taste local cheeses and products.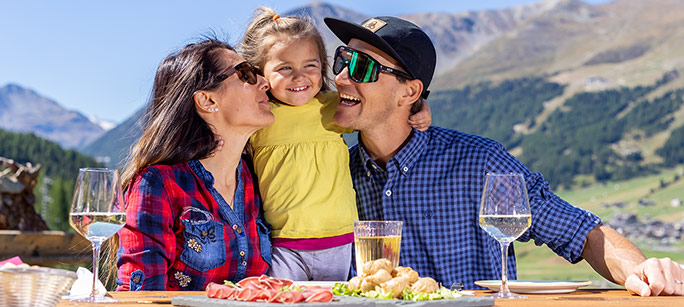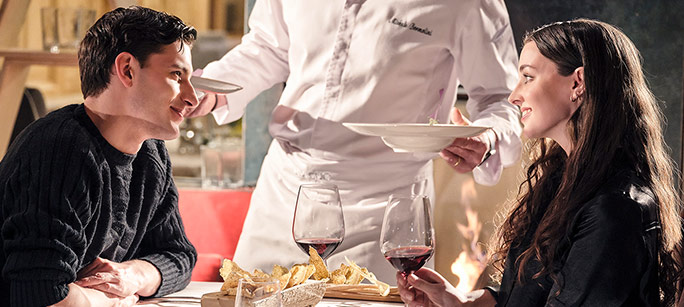 HAVING FUN IN LIVIGNO: APRES-SKI AND EVENT SEASON
In the winter after a day spent on the slopes or enjoying the powder, a Livigno must-do awaits you: the apres-ski. A kind of aperitif served in many locals from 4:30 to 7 pm. You can sip a hot drink, a beer, or the typical "Bombardino" in the apres-ski bars in town or in the traditional mountain cabins to enjoy the Livigno Alps and the sunset.
Summer in Livigno is the season of events: "Vie in Festa" — is a town festival organized along several streets of Livigno taking place in July and August, La notte Nera — The Black Night, on August 10, lit only by candles, lanterns, and a large bonfire while dancing and street performances are held along the town streets. A rich event schedule inspired by the traditions of the valley.
MOMENTS OF RELAXATION IN LIVIGNO
Winter in Livigno is not only about being Active... it is also about Relaxation. A vacation that gives you the gift of slowness, body care, and moments of total well-being. Aquagranda is the symbol of all this, but there are much more experiences to be lived during your winter stay.
Aquagranda is one of the largest sports and wellness centers in Europe, and with its 10,000 square meters, it takes care of those in search of relaxation and leisure. Its Slide&Fun and Wellness&Relax areas are designed for adults and kids, for letting you experience unforgettable moments even off the ski slopes.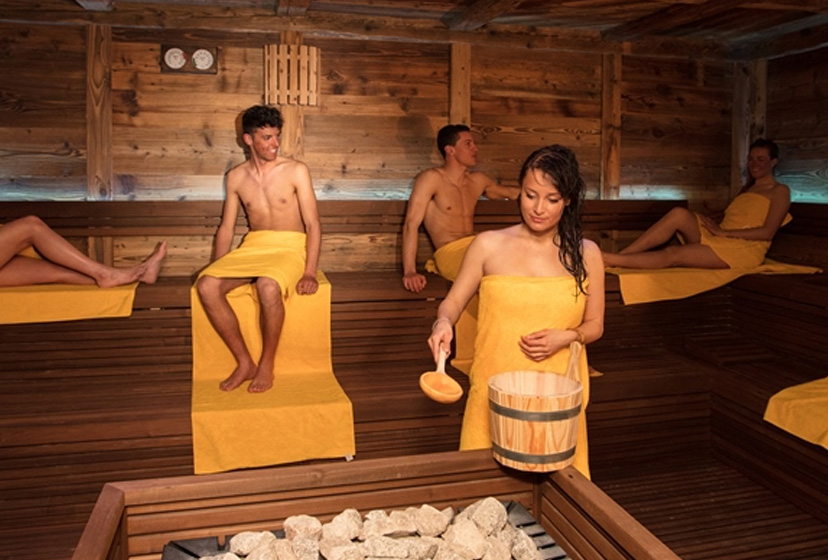 Dormire a Livigno
Scopri i nostri Hotel e gli Appartamenti, dentro ci trovi tutto per una vacanza indimenticabile.