STELVIO NATIONAL PARK
Stelvio National Park is one of Italy's oldest nature parks, established in 1935, created to protect the flora, fauna and natural beauty of the Ortles-Cevedale mountain range, and to promote sustainable tourism development in the Alpine valleys of Lombardy, Trentino and South Tyrol. It covers the territory of 24 municipalities and 4 provinces, and is in direct contact to the north with the Swiss National Park, and to the south with the Adamello-Brenta Provincial Nature Park and the Adamello Regional Park: all these parks together constitute a vast protected area in the heart of the Alps, covering nearly 400,000 hectares.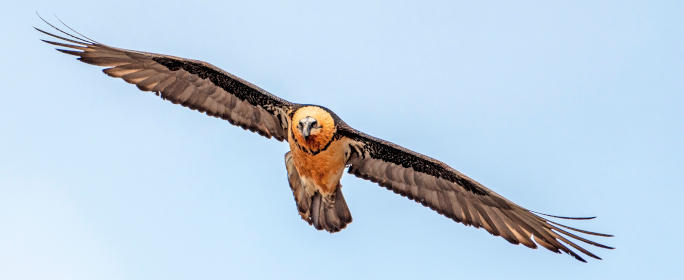 AN ENVIROMENT TO BE PRESERVED
Stelvio National Park in the province of Sondrio occupies an area of just under 50,000 hectares belonging to six municipalities in Alta Valtellina including Livigno. It is in this sector of the park that the most impressive mountain massifs are found on the border with the Trentino and Atesino sectors. The Ortles-Cevedale group characterizes the landscape of the easternmost areas, giving rise to glacial panoramas that are among the most impressive in the entire Alpine arc.
The territory of the Park is highly diversified both geologically and morphologically, this has led to a remarkable biodiversity, with landscapes characterized by vast coniferous forests at lower elevations and, rising in altitude, by alpine grasslands, boulder fields, snowfields and perennial ice.
Particularly rich, including rare species, are the flora and fauna. Anthropogenic presence is also an important environmental element; many of the habitats present are the result of centuries of interaction between man and the environment.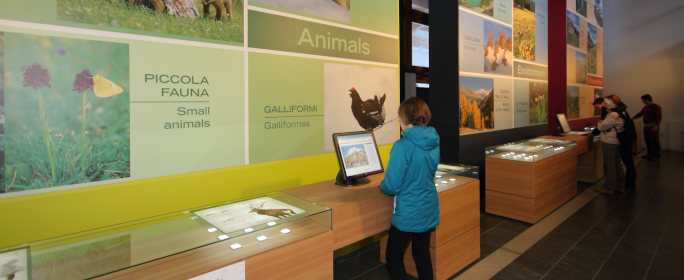 VISITORS CENTER
Located in the hamlet of S. Antonio di Valfurva, the Stelvio National Park Visitor Center aims to provide an overview of the natural and human aspects of the Park divided into three basic themes: fauna, landscape and flora, and man-made structures.

The three themes are developed in the exhibition rooms through information panels, exhibits and a series of multimedia stations.

One section of the center is entirely dedicated to the Bearded Vulture, a large vulture reintroduced to the Alps after its extinction in the early 20th century.

As of 2019, in addition to the screening/conference room and spaces for educational workshops, the experience is made even more exciting thanks to two multimedia installations that allow the public an "immersive enjoyment" of the area.

Recently, the visitor center has been offering the Augmented Reality Experience "Stelvio Explorer." Thanks to an application installed on your cell phone, you will be able to interact with the static exhibits and displays; simply log on to www.stelvioexplorer.it and start playing. By answering quizzes and passing fun educational tests, the public will be able to grow into the role of "Stelvio Explorer" and accumulate points. Those who reach 200 points will be able to pick up a small gift at the Front Desk.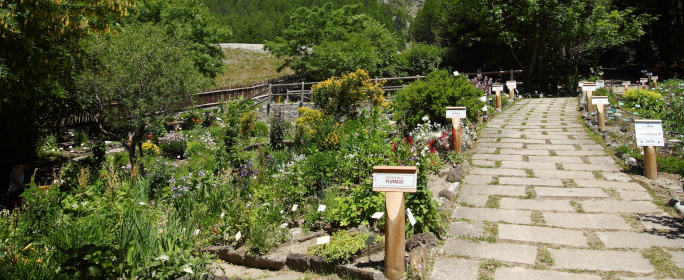 BOTANICAL GARDEN
The Alps are a precious treasure chest of biodiversity; Giovanni Fornaciari, professor of botany at the University of Pavia, was well aware of this. To spread knowledge and encourage the conservation of this heritage, Fornaciari conceived the "Rezia" botanical garden (opened in 1982), of which he was also the first curator. The garden covers an area of about 14,000 square meters and is home to 1,500 species, just under 800 of which belong to the Park's flora.

It constitutes a point of reference for the reproduction of rare species, a source of scientific popularization, an attraction for photography enthusiasts and a valuable aid for schools.

Visits are recommended starting in May, coinciding with the vegetative awakening of species subjected to the typical alpine climate