PLOGGING
Nature-friendly trekking
The beauty and care of the Livigno area and its landscapes have become everyone's priority over the years. It is awesome to see our guests engaged on the front lines to preserve our nature and the beauty of our mountains. Learn more about plogging and join us in this activity that can make a difference for our planet.
WHAT DOES PLOGGING MEAN?
Sometimes it may happen, even by mistake, that some garbage ends up on the paths of our valley. That's the reason why Livigno has decided to involve all its guests, who love nature and the territory, in this new project: Plogging — Nature-friendly trekking. It comes from Sweden and makes you feel good about yourself and nature by picking up trash and litter while hiking.
Livigno will be providing all participating hotels, apartments, and tourist offices with waste collection kits consisting of a backpack, trekking poles, gloves, and garbage pliers.
Find out below how to join in!
HOW TO TAKE PART
1
Get the kit.
The kit is available at participating hotels and apartments or tourist offices in Plaza Placheda or Plaza del Comun.
2
Collect waste.
Choose your favorite hike and hit the trail. Collect the waste you find during your trek and keep it in the bag provided in the kit.
3
Scan the QR code.
Go to Plaza Placheda, scan the QR code you find on the glass bell, and enter your data. On the bottom of the bag, there's a printed code to be entered.
4
Get your gadget.
we will be waiting for you at the tourist office in Plaza Placheda to reward you with a gadget. Your waste will be sorted by the waste management staff.
GALLERY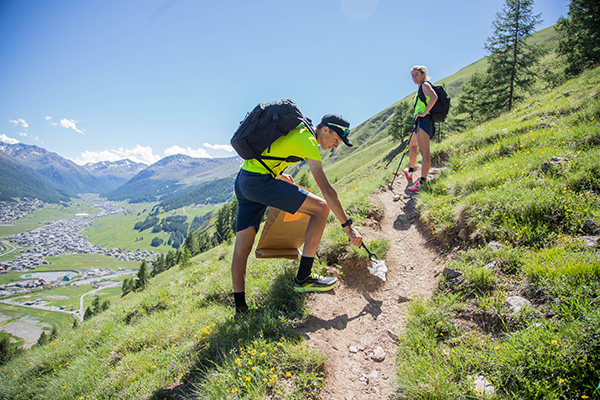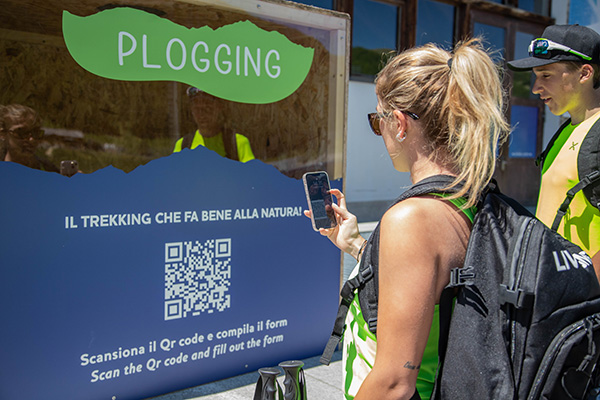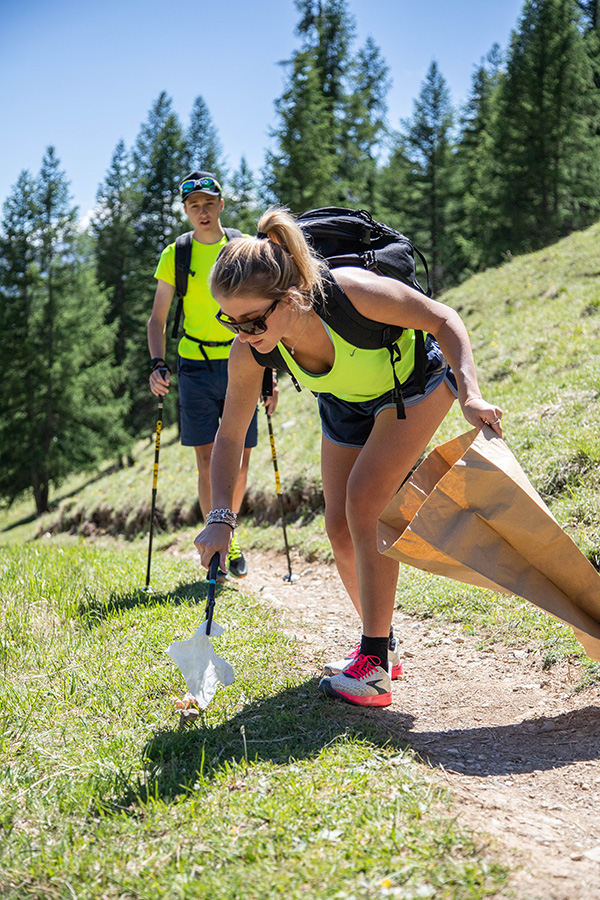 ECOTOURISM
Not only plogging! Always focused on eco-sustainability, the environment, and care of its territory and landscape, Livigno has decided to take a further step in this direction, launching a project that will turn our Little Tibet into a real "green" jewel. The traffic system has been made greener and greener, thanks to the siting of several charging stations where you can charge your car for free. Furthermore, law enforcement vehicles have been replaced with electric cars, and buses are free to encourage our tourists to move around by public transportation. Small and big steps to achieve our goal: a green vacation for all our guests!