3000 PEAK DIARIES IN LIVIGNO
SHARE YOUR MOST EPIC CLIMBS IN LIVIGNO ON THE DIGITAL PEAK DIARY
A project born from the will to make digital the peak diaries of Livigno's ten most significant summits. Through the My Livigno App and by scanning the Qr code placed on the summit, one will be able to access the diary of the conquered peak and leave one's thoughts written down, which can then be shared with other mountain enthusiasts. Saved thoughts will be readable at any time on the page dedicated to the peak.

It won't always be easy to reach the peak, and you will often have to go back, but that's the way mountains are... they're still there and waiting for us, always.

Assess your technical level and don't hesitate to contact Livigno's Alpine Guides, who will be able to advise you on the most suitable peak or accompany you to reach a dream together.
HOW TO PARTECIPATE
1
Choose a peak and reach it. Make sure you have the required athletic fitness.
2
Take a photo of the QR code you find at the peak, using the my Livigno app.
3
Peak conquered! Now you can write your diary. Your comment can be read by other users
4
Pick up your conquered peak gadget at the Livigno information offices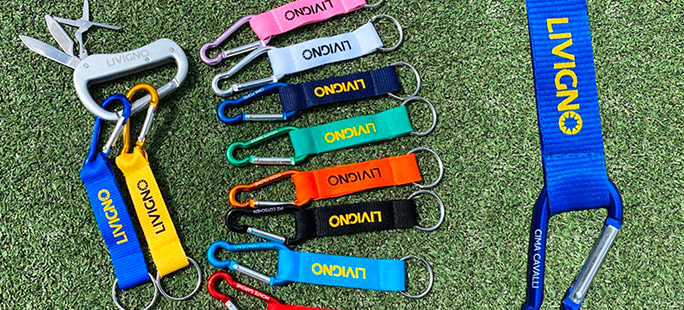 PEAK GADGETS
For every peak conquered, please visit the information office to collect a nice souvenir gadget of your 3000m climb in Livigno. Collect all 10 carabiners with the names of Livigno's most epic peaks, a souvenir to carry with you always.

PLEASE NOTE:
The carabiners will be delivered from the second peak conquered, demonstrated via App. In addition to the individual carabiners with the names of the peaks, you will also receive a carabiner that can hold them all.
STAYING IN LIVIGNO
Discover our Hotels and Apartments, where you will find everything for an unforgettable holiday.