MUSEUM OF LIVIGNO AND TREPALLE
A place between innovation and tradition
It may be your first time visiting Livigno and Trepalle. You might have been there by chance or have planned everything in detail or you have been a longtime guest seeing these places change and develop over the years. Whatever your familiarity with the area is, you have probably asked yourself at least one of these questions:
Why did men and women decide to live at these altitudes centuries ago?
Why has this place always had one eye on innovation and the other on tradition, always on the change but deeply rooted in its tradition?
What makes these places so special?
These questions are answered by the MUS! Museum of Livigno and Trepalle. We highly recommend visiting it: you'll get into an ancient dwelling of local tradition, and you'll experience life in the past figuring out the Livigno of today.
GUIDED TOUR AT MUS!
The ethnographic museum is located inside an old dwelling in Livigno. Through an innovative tour, one discovers the customs and traditions of this area and understands the reasons that led to the present day.
The museum tour can be enjoyed on its own, using the handy audio guide, or booking a guided tour. The skilled museum staff will take you through the rooms of MUS! revealing curiosities, anecdotes, and many stories related to Livigno of the past.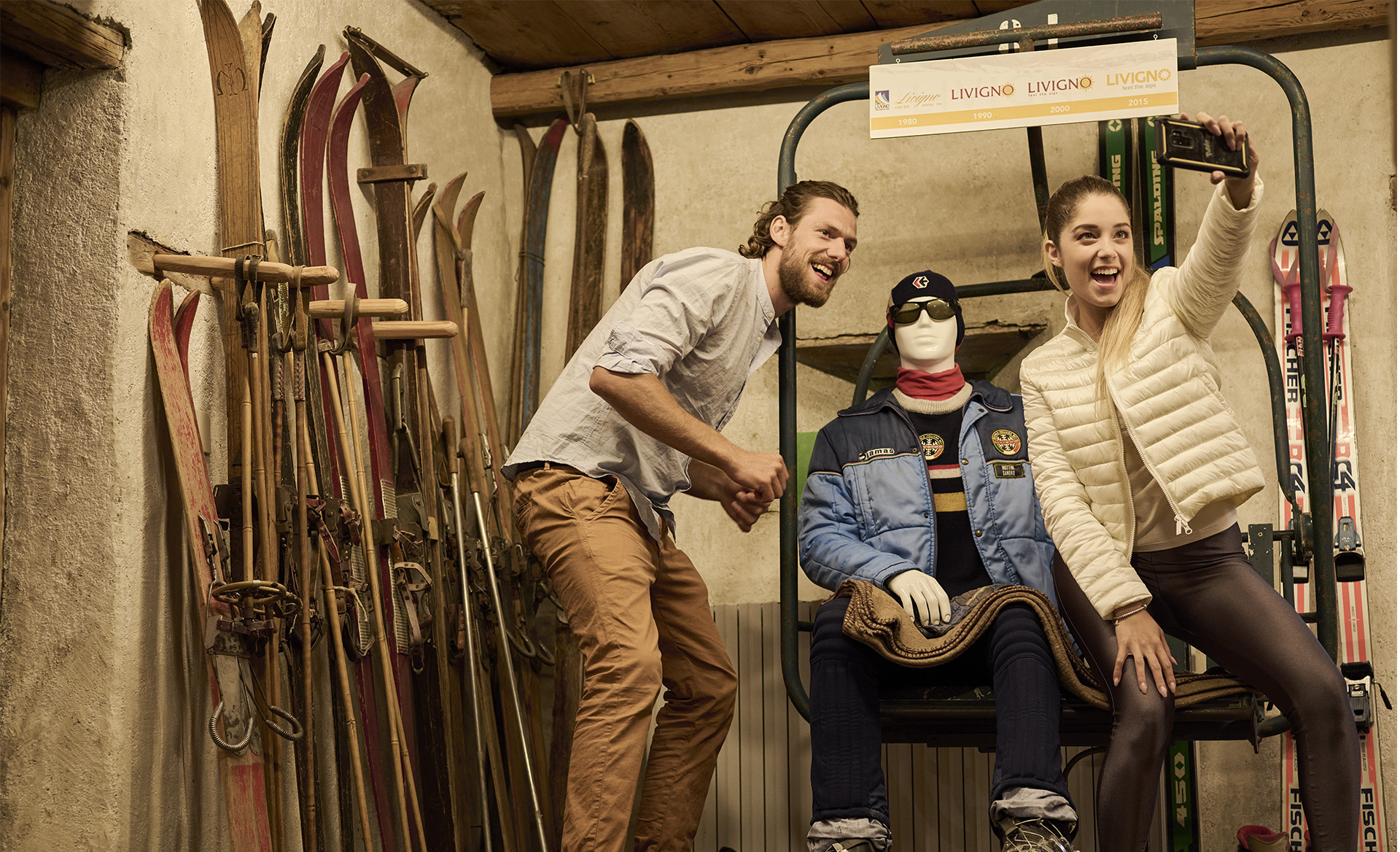 SPRING OPENING TIMES
from 1 May to 25 June 2023
Friday to Sunday
10:00 - 12:30 / 15:00 - 18:30
Entrance fee. Openings on request are available for groups and schools. Guided tours are also available.
Reservations required (Ph. +39 0342 970296 - WhatsApp 3371239487 - mus@livigno.eu).
Reduced ticket (4-17 years old and over 65): € 2.50.
Full ticket (18-64 years old): €5.00
Group ticket (min. 13 people): €2.00 apiece
Resident ticket (18-64 years old): €3.00
Family ticket (2 adults + 2 kids): € 2.00 apiece
Free admission for:
Residents(0-17 years old and over 65)
Children 0-3 years old
Disabled and accompanying person
For study or research purposes (by prior request)
Free admission to the Museum on your birthday by showing your ID


Guided tour* € 5.00 + admission
Guided tour (4-17 years) *: € 2.50 + admission
Guided group tour* (min 13 people): € 2.50 + admission
Possibility of guided tours by reservation for groups or schools
*Booking required
YOUR GUIDE IS AN ERMINE
Download the MUS audio guide App! Lorina, a little ermine, Enrico Silvestri, and his wife Domenica Bormolini will take you through the tour. Depending on your interest and the time you have available, you can choose one of them as your guide or, if you wish, listen to all three.
The child-friendly Lorina will tell you about the dwelling that houses the Mus!, Enrico will tell you about the old-time crafts, and his wife Domenica will describe daily habits and customs of the past. The App is free to download and available for Android and iOs. Languages provided are Italian, English, and German.

DORMIRE A LIVIGNO
Scopri i nostri Hotel e gli Appartamenti, dentro ci trovi tutto per una vacanza indimenticabile.