ONCE UPON A TIME
And it's still in our heart
Our history is written by nature: an isolated valley that opened to tourism a few decades ago. Mountain people used to work the land during the day and cross the border at night. Traces of history that can be experienced again once in Livigno.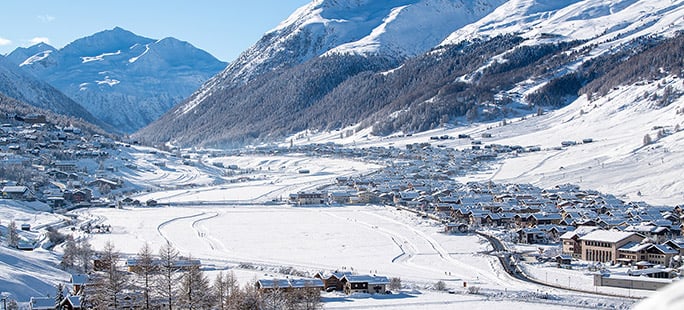 FROM WINTER ISOLATION TO INTERNATIONAL TOURISM
They were called "contrabandéir" namely smugglers who - hidden by darkness - crossed the Alpine passes with sugar, coffee, cigarettes, and alcohol on their backs. Isolation drove them to defy the law and face a thousand dangers to survive Livigno's long winter.
Livigno is still a borderland which is why today we are a duty-free area, but two dates changed our lives: in 1952 the Foscagno Pass became passable even in winter. And in 1965 a Swiss company started digging the Munt La Schera tunnel to build the Livigno dam, which since then connects us faster to the Canton of Graubünden. This is how we came to be an Alpine destination for international tourism, but we will never forget where we first started.
OLD LIVIGNO DWELLS INSIDE THE MUS!
All our alpine tradition is held in an 18th-century masonry and wood house. Purchased by the municipality in 1987, the old dwelling features the typical elements of traditional Livigno houses, such as the córt (courtyard), the cellars, li sc'tua (wood-paneled rooms), and the kitchen with the cendré (fireplace).
Since Christmas 2015, the Mus! The Museum of Livigno and Trepalle has been welcoming all visitors who wish to see its collection enriched thanks to the ethnographic objects that the people of Livigno and Trepalle have kept donating or lending. If you want to better understand our present, then you take a dive into the past.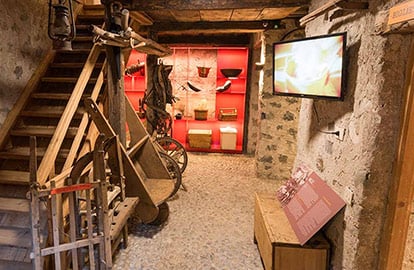 TAS'T - TRY LIVIGNO NATIVE FOOD
Staying in a hotel or apartment, you've probably already seen or tried the Tas'T - Livigno Native Food. Thanks to this project accommodation facilities organize gastronomic corners designed to give guests the chance to taste food 100% made in Livigno, from bresaola and cheeses to bread and desserts: all labeled Tas'T.
All products are made by local producers only using Italian raw materials chosen to get genuine food of premium quality. These Products are also offered by the community during village fairs and festivals to introduce the flavors of the area and promote the local economy.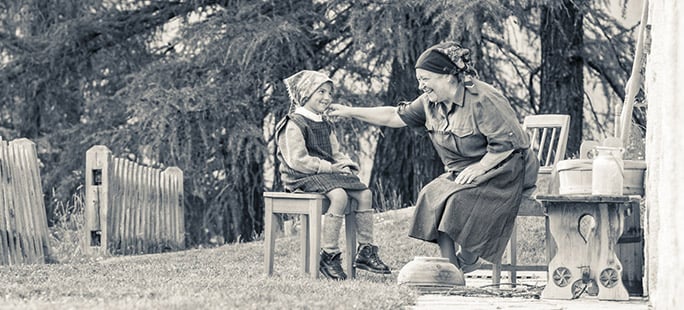 TASTY STORIES
"Leina da Saor - an avalanche of taste" - is more than just a bilingual book designed and edited by the Livigno Chefs and Pastry Chefs Association and published by Mondadori. It is an experience that involved the entire Livigno community in collecting ancient recipes and traditional ingredients. The result is a book with 100 traditional recipes, 37 revisited ones, and over 250 photos. Once home keep the tasty part of Livigno with you.
Here in Livigno we have another great gastronomic story to tell. The one started by Mattias Peri, the first chef in Livigno and Valtellina to receive a Michelin Star in 2009. A history that the Associazione Mattias keeps alive by developing the local food and wine tradition with a gourmet touch.
SLEEPING IN LIVIGNO
Scopri i nostri Hotel e gli Appartamenti, dentro ci trovi tutto per una vacanza indimenticabile.