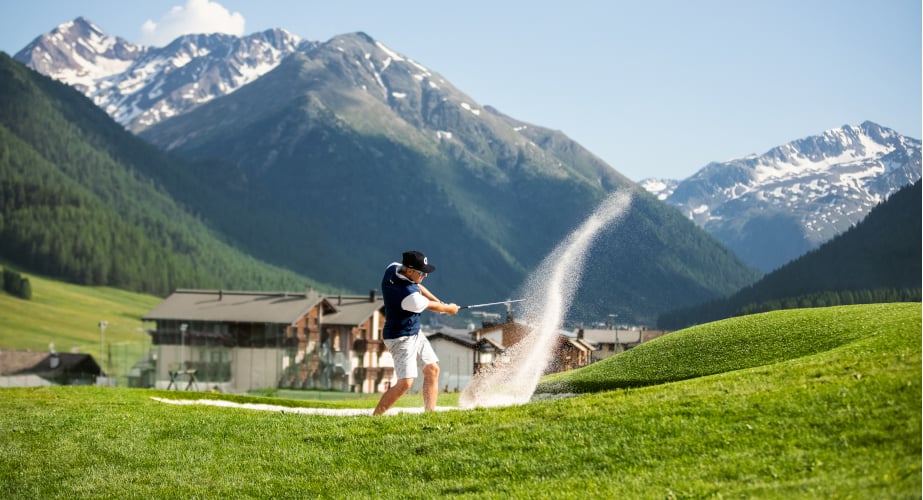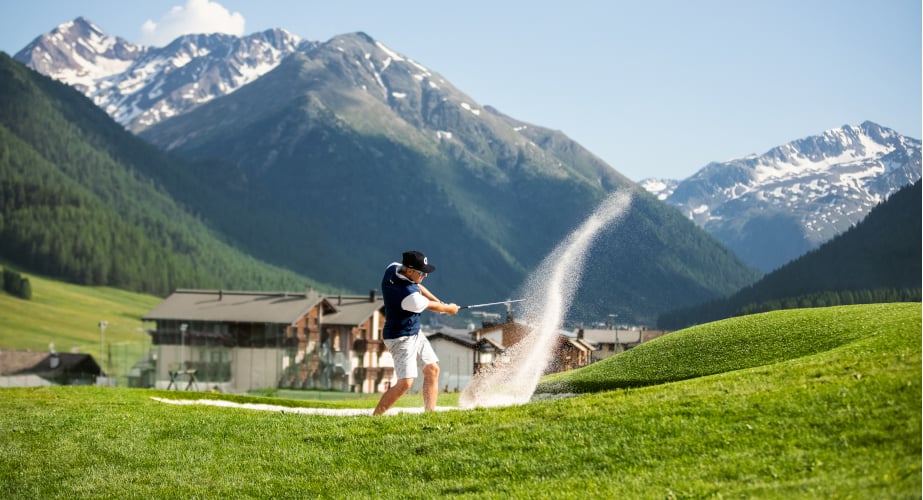 "A new concept of golf, dynamic and sporty, which encloses in a delimited area the possibility of training and playing, on a course composed of a pitch and putt area, a 250-metre driving range and 3 greens with different difficulties, each reached from 3 different tees.

Don't miss the opportunity to try Europe's highest Golf Training Area, built at an altitude of 1816 metres, on a synthetic that gives the same response as natural grass.
Possibility of booking individual lessons with a PGA instructor in July and August.
Where
Plaza Placheda via saroch 1098/a
When
From 1 July to 30 September, open daily from 9.30 am to 6.30 pm.
Reservation
Not compulsory