LIVIGNO FOLK FEST
When
Monday, July 31, 2023
From 7.00 p.m
The Livigno folk fest is a celebration of typical Livigno costumes in an atmosphere of dancing, partying and tasting local products.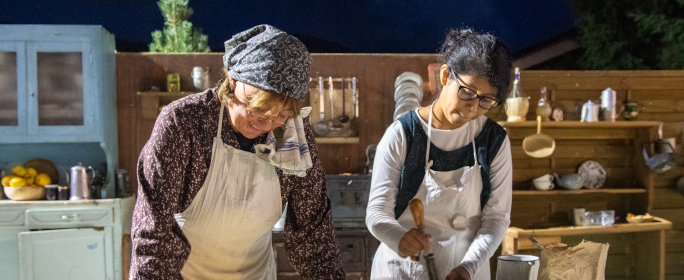 THE EVENT
The Livigno folk fest is a date for all the inhabitants of Livigno in an evening touring the central streets of the town to discover the traditions of Livigno. The evening begins with a parade of the characteristic and original costumes of the people of Livigno, followed by representations of daily life in the past to rediscover past and present traditions, manual labour, and the rural life that has characterised the valley for many years. Here it is possible to taste some traditional dishes in a fun and festive atmosphere.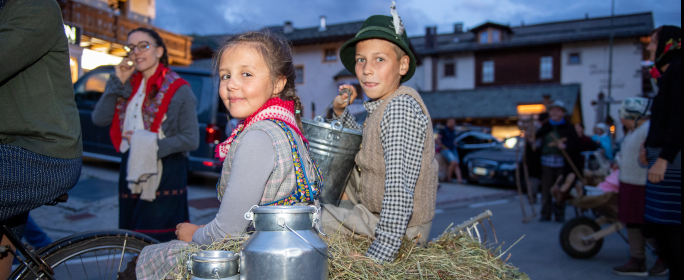 Program
Check out the program of Livigno Folk Fest 2023:
8:15 p.m. Gathering of motor vehicles Via Bondi
8:45 p.m. Departure motor vehicle parade
8:15 p.m. Meeting point Via Prestefan (Popolare Bank)
9:00 p.m. Departure costume parade
Dinner of typical products from 7:00 p.m. in Plaza Dala Gesa at the price of:
Full dish €10.00 or Sandwich €8.00
Price includes: water or wine and 1 raffle ticket.
*Free dinner to participants in costume
GALLERY