FESTA DAL FEN
On this day, the ancient traditions associated with the processing of hay, a very important resource of the past that still represents a distinctive element of Livigno's Alpine tradition, are revived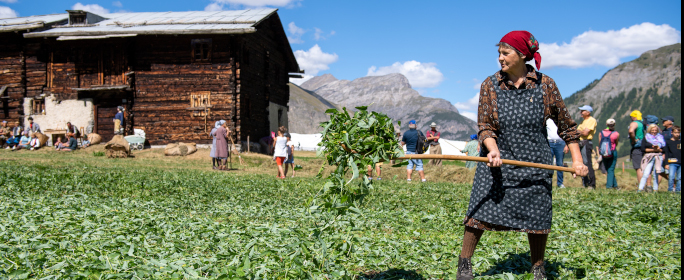 The event
The day organised by the Livigno Folk Group in traditional dress takes all participants back in time to relive ancient traditions. Hay, an essential resource in the past but still very important today, is revived in time with revisitations of ancient hay processing techniques.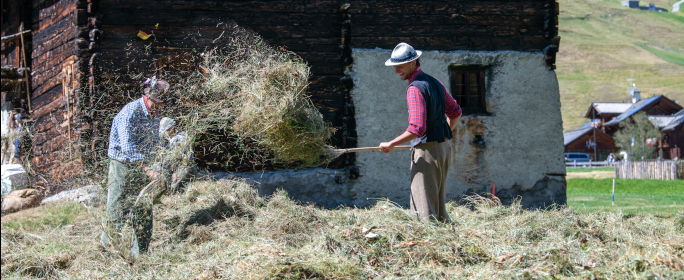 Program
10:00 a.m. : Meeting at Piazza Chiesa Santa Maria, parade along the village streets by the Gruppo Folkloristico e Costumi Caratteristici di Livigno.

From 12 noon c/o the Snowfarm : lunch and performance by Gruppo Folkloristico di Livigno.

Afternoon: live music and old-time performance by Costumi Caratteristici di Livigno.

Evening: Entertainment will continue in the evening with sandwiches, music and dancing for all.
GALLERY