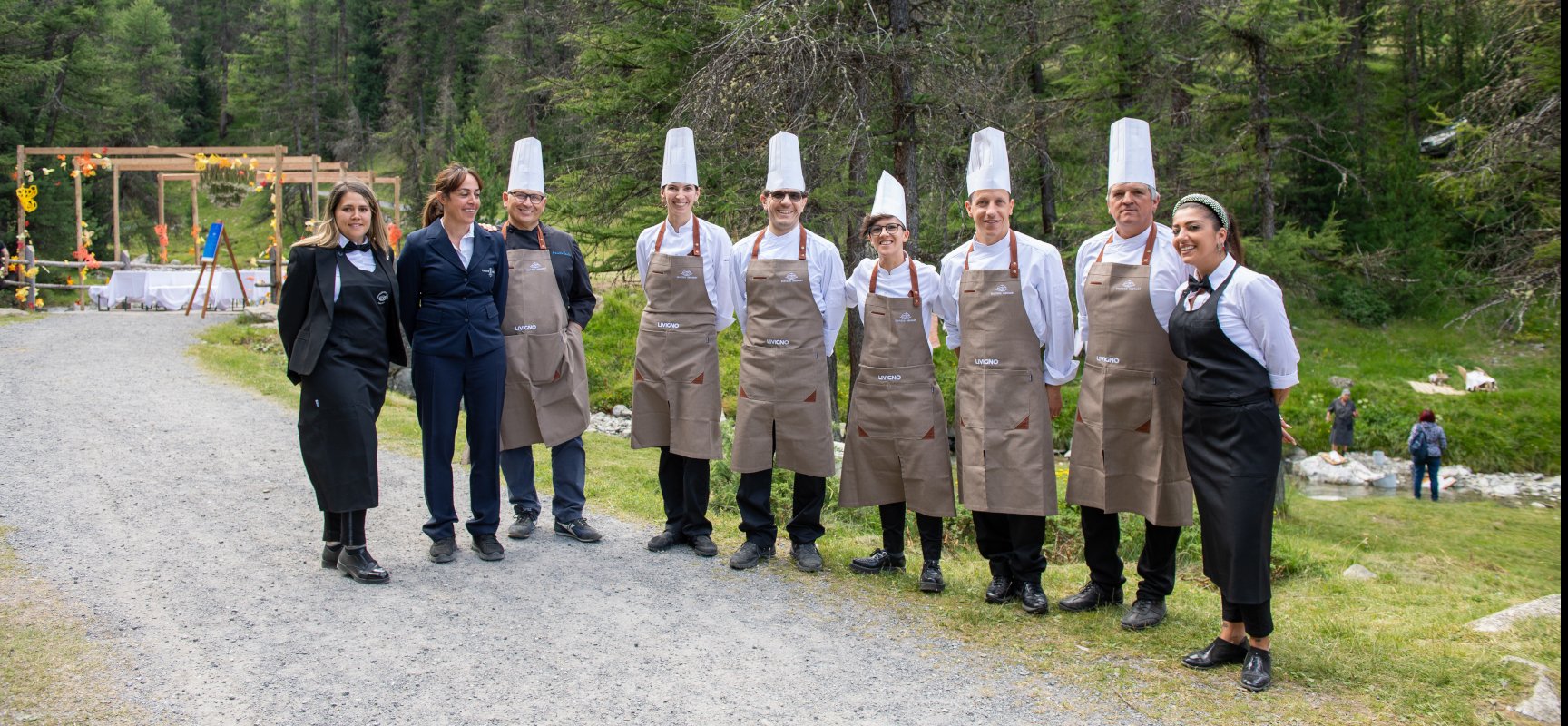 GOURMET PATH
Let yourself be captured by the magic of a lunch prepared by 5 starred chefs, in a unique location, 5 kilometers divided into stages all to be tasted.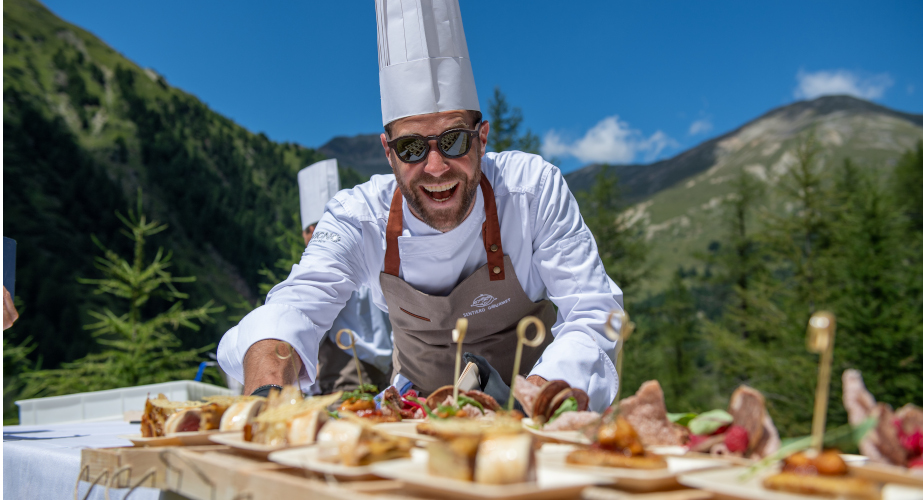 THE EVENT
This is a route designed over five kilometres in the Vago valley area, along which six stages are positioned to sample delicious gourmet finger food.

The gastronomic itinerary starts with starters, followed by first courses, main courses, desserts and a choice of coffee, all accompanied by a fine selection of Valtellina wines and set in a unique natural location with the finest details.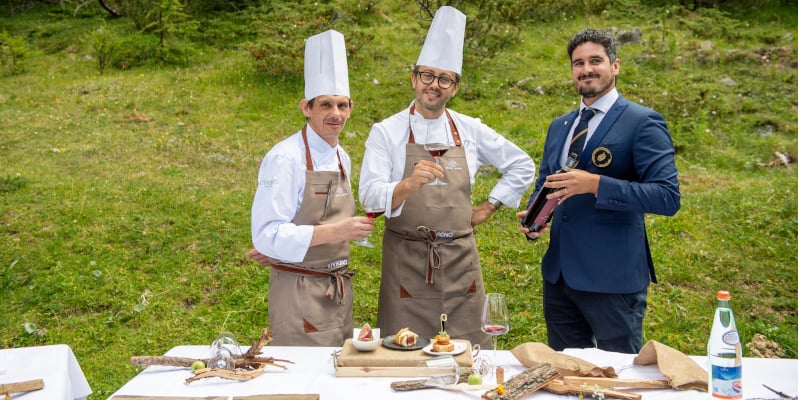 COOKS AND PASTRY CHEFS ASSOCIATION OF LIVIGNO
An association that is very active in the area and organises two prestigious events each year: the gourmet path and the 'Sunrise Mattias' breakfast at altitude, in which they showcase the gourmet side of local cuisine.

In addition to the events, the association is also responsible for the book "Leina da Saor", a project involving the community in the collection of old traditional recipes, ingredients and reinterpretations of dishes from the past in a gourmet key, and also for the "TAST Livigno native food" project, a corner designed for all hotels and flats where guests can taste traditional products made in Livigno.
Each participant is part of a group of about thirty people accompanied by a 'guide' in traditional clothing, who will tell them about the area and its traditions, taking the group to the various stations. A journey through a valley just a stone's throw from the centre, which allows one to slowly rediscover the nature that surrounds us while being pampered by starred dishes.

Staggered departures every 20 minutes. The first group will leave at 11:40, the last group at 14:00. When registering, you can choose your departure time. The ticket costs € 120.00 per person. In the event of bad weather, the event will be postponed and/or cancelled. In the event of cancellation, participants will be refunded the previously paid registration fee. Limited numbers. Tickets can be purchased online or at the events office of Apt Livigno, via Saroch 1098a
GALLERY