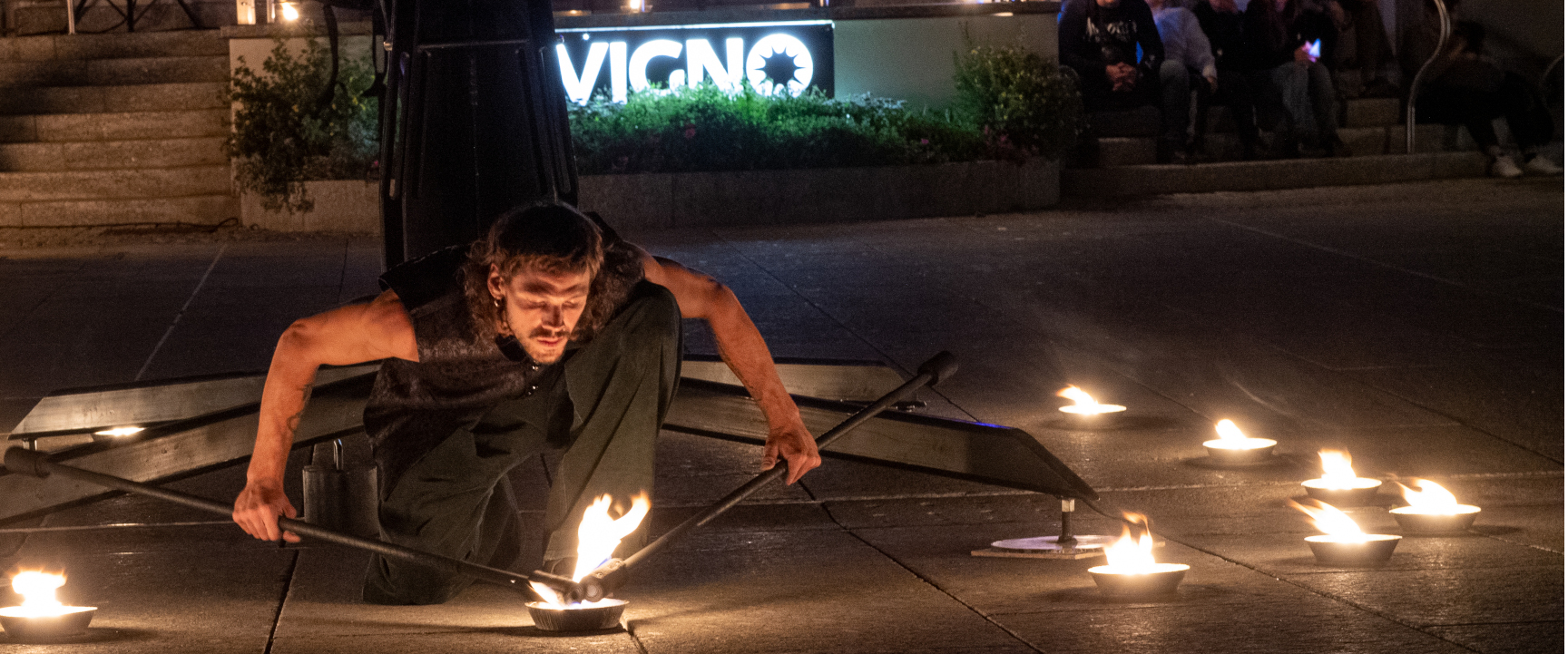 Notte nera
When
Thursday, August 10
8.30 pm
A big party through the streets of Livigno with street performances, street artists and music, but all this takes place in the dark because only the lights of torches, the moon and the stars shine on that night.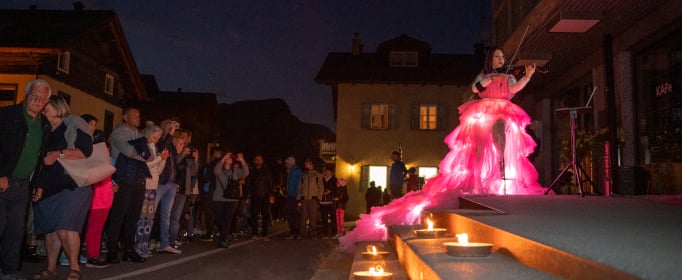 the event
Black Night is the midsummer event when darkness brings the curtain down on Livigno.

8.00 p.m. - 11.00 p.m: opening info points and lantern sales (Coop Via Dala Gesa, Plaza dal Comun, Banca Popolare di Sondrio in Via Sant'Antoni, Hotel Valtellina)
9.00 p.m - 01.00 a.m: switching off the lighting along the central streets
6.45 p.m - 01:00 a.m: total blockade of vehicular traffic
9.00 p.m - 11.30 p.m: traveling light and fire shows through the streets of the village
11.00 p.m - 01.00 a.m: grand bonfire c/o Mottolino
TRAFFIC BLOCKADE:
Traffic will be blocked from 6.45 p.m to 01 a.m on the following streets: Via Saroch (up to Plaza Placheda), Rin, Fontana, St. Antoni, Plan, Ostaria, Domenion, Olta, Cantón, dala Gesa and its cross streets Svanón, Mariola, Confortina, Pizabela, Toiladel, Picéir, Bòscola, Prèstefan, Bóndi, Pienz, Tagliéda, Crosàl, Botarèl and part of Via Pontiglia (up to the intersection with the traffic circle). Therefore, Freita, Borch, Pedràna, Vinècc, Isola, Pontiglia, Li Pont, Beltram, Molin, Campàcc, Chestèl, Fedaria, Rasia and dala Madonina streets will remain open, in addition to the Strada Statale and the streets of the Trepalle Contrada.

PARKING:
From 17.30 to 01.00 free parking at the entrance and along the village.